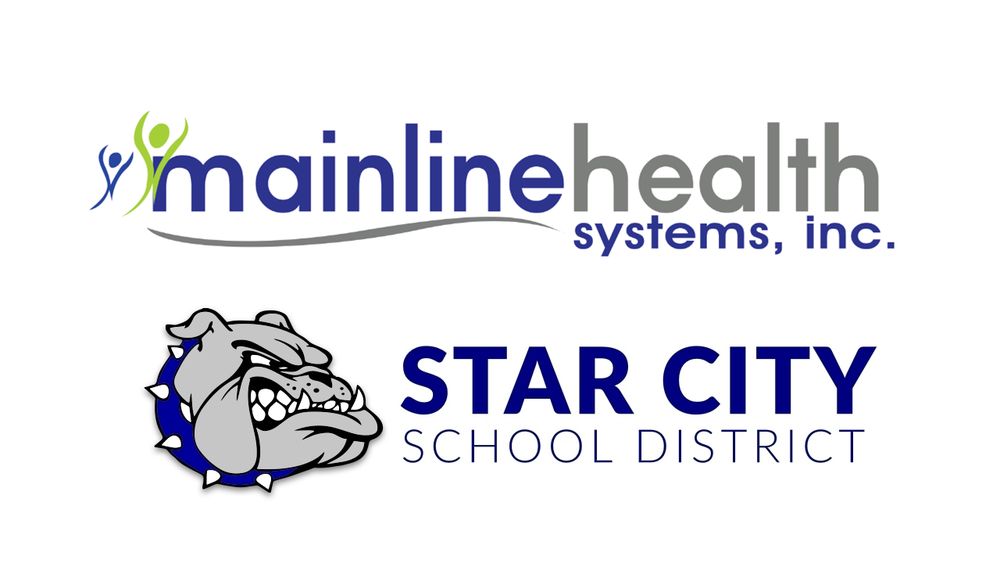 SCSD Mainline Clinic Serving Students Well
Star City Schools
Tuesday, June 11, 2019
The Star City School District is now in our third year of the partnership with Mainline Health. When Superintendent Jon Laffoon arrived, he heard from school nurses, parents and teachers that students medical and health needs were not being met. The school-based Mainline Health Clinic has changed the way our school community receives care. "It's been an awesome partnership. Rapid growth in the number of health and dental related visits have been seen within the school-based clinic. We are always looking for more ways to serve our students and staff," stated Superintendent Jon Laffoon.
Mainline offers an array of services including: student physicals, medical visits for students and staff, as well as dental visits for students. The District houses Mainline within Jimmy Brown Elementary part of the day and inside our onsite clinic next to the Middle School which serves the Middle School and High School. Since the beginning of the partnership, the district has seen more participation and are seeing the effects of having a clinic on campus. More students and staff are able to have their medical or dental needs met without missing school or work to do so. Students who were not receiving medical or dental care are now being served. You will see in the table below out of 2,744 total student visits, 1,763 of them were able to return to class instead of being sent home or missing an entire day to visit the doctor. This is a huge win for parents, students, and staff!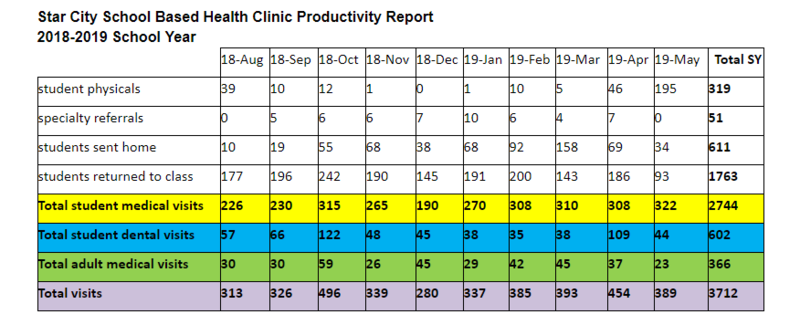 Recently Leah Williams, Tonya Sullivan, and Grayson Shelby of the Star City School Based Clinic received Mainline's award for the School Clinic with the Highest Quality Score. Also, Leah received an individual award for the School Clinic Provider with the Highest Quality Score! "We are so pleased to be able to serve our students medical, dental and overall health needs in partnership with Mainline Health. The School-Based Clinic met the needs of almost 3,400 student visits during the 18-19 school year! Thank you Mainline Health Team: Allen, Angela, Leah, Tonya and Grayson and we also need to thank our school board members for allowing us to pursue this partnership with Mainline Health," said Laffoon.