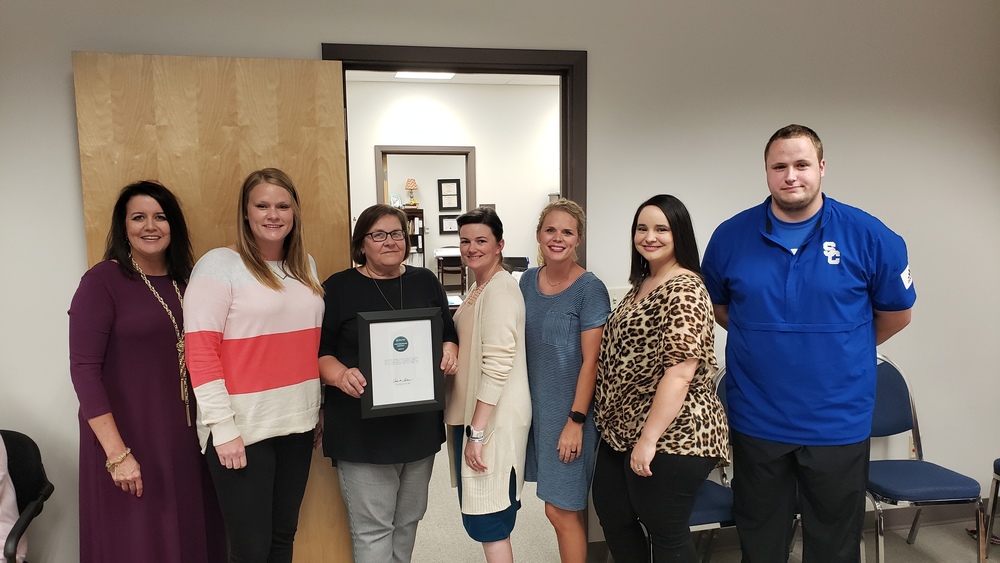 Star City Receives National Recognition for Commitment to Empowering Students
Star City Schools
Tuesday, August 27, 2019
For Immediate Release
Media Contact:
Jon Laffoon
Superintendent
jon.laffoon@starcityschools.org – 870-628-4237
Star City Receives National Recognition for Commitment to Empowering Students
Named a distinguished district for STEM and career learning program
Star City, AR – Star City School District announced Monday at it's regular Board Meeting that it has been recognized as a Project Lead The Way (PLTW) Distinguished District. The award is for providing broad access to transformative learning opportunities for students through its STEM programs. It is one of just 21 districts across the U.S. to receive this honor, and the only district in Arkansas to be awarded this distinction. PLTW is a nonprofit organization that serves millions of Pre K-12 students and teachers in schools across the U.S.
"We are honored to be a recognized as PLTW Distinguished District for 2018-2019. Star City School District has propelled forward in Arkansas as a premier STEM school district. We are currently the only district in Arkansas to receive this award. The award is made possible by the dedication of the Pre-K - 12 teachers work and the Board of Education's support," stated Jon Laffoon, Superintendent.
"Our staff is the key to our success and they are an integral part of the district's success in its implementation of STEM education. PLTW provides a great opportunity for our students to not only build their problem-solving skills but also prepare them for college and career readiness. STEM fields create many of the current job opportunities in our country, said Gina Richard, STEM Director for Star City Schools. "
The PLTW Distinguished District recognition honors districts committed to increasing student access, engagement, and achievement in their PLTW programs. To be eligible for the designation, Star City had to have had 20 percent or more of its students in each grade, K-12, participate in a PLTW program during the 2018-19 school year. Superintendent Jon Laffoon stated, "Star City School District had 100% of the elementary, 62% of the middle school, and 46% of the high school participating in STEM education and our vision is to continue to increase those numbers. Our Board of Directors, teachers, and students deserve all the credit for allowing us to create pathways that provide students access to careers and skills that will translate into the workforce."
Through PLTW programs, students develop in-demand knowledge and skills that they will use both in school and for the rest of their lives, on any career path they take. As PLTW students progress through grades Pre K-12, they are empowered to engage in problem-solving and process thinking, develop technical knowledge and skills, build communication skills, and explore career opportunities.
Star City School District offers PLTW PreK (beta launch), PLTW Launch (K-5), PLTW Gateway (6-8), and (9-12) PLTW Computer Science, Engineering, and Biomedical Science. "It is a great honor to recognize Star City School District for its commitment to students," said Vince Bertram, President, and CEO of PLTW. "They are leaders in what school should look like, and they should be very proud of ensuring students have the knowledge and skills to be career-ready and successful on any career path they choose."
Star City School District is part of a community of PreK-12 schools, colleges, and universities, and corporate and philanthropic partners across the country united around a passion for providing students with inspiring, engaging, and empowering STEM learning opportunities. For more information about PLTW's recognition program, visit pltw.org/our-programs/program-recognition.
For more information on Star City School District PLTW programs or to set up a school visit, contact Gina Richard at 870-628- 5125 or by email: gina.richard@starcityschools.org.